Indestructible, Destructible, and Destroyed: Nineteenth-Century Novelty Picturebooks and the Embodied Child Reader
Parole chiave:
Movable picture book;, Victorian literature; child readers; agency; defacement
Abstract
This article presents parts of Playing with the Book: Victorian Movable Picture Books and the Child Reader (Minneapolis: University of Minnesota Press, 2019), https://www.upress.umn.edu/book-division/books/playing-with-the-book. Thanks to the press for their permission to republish here.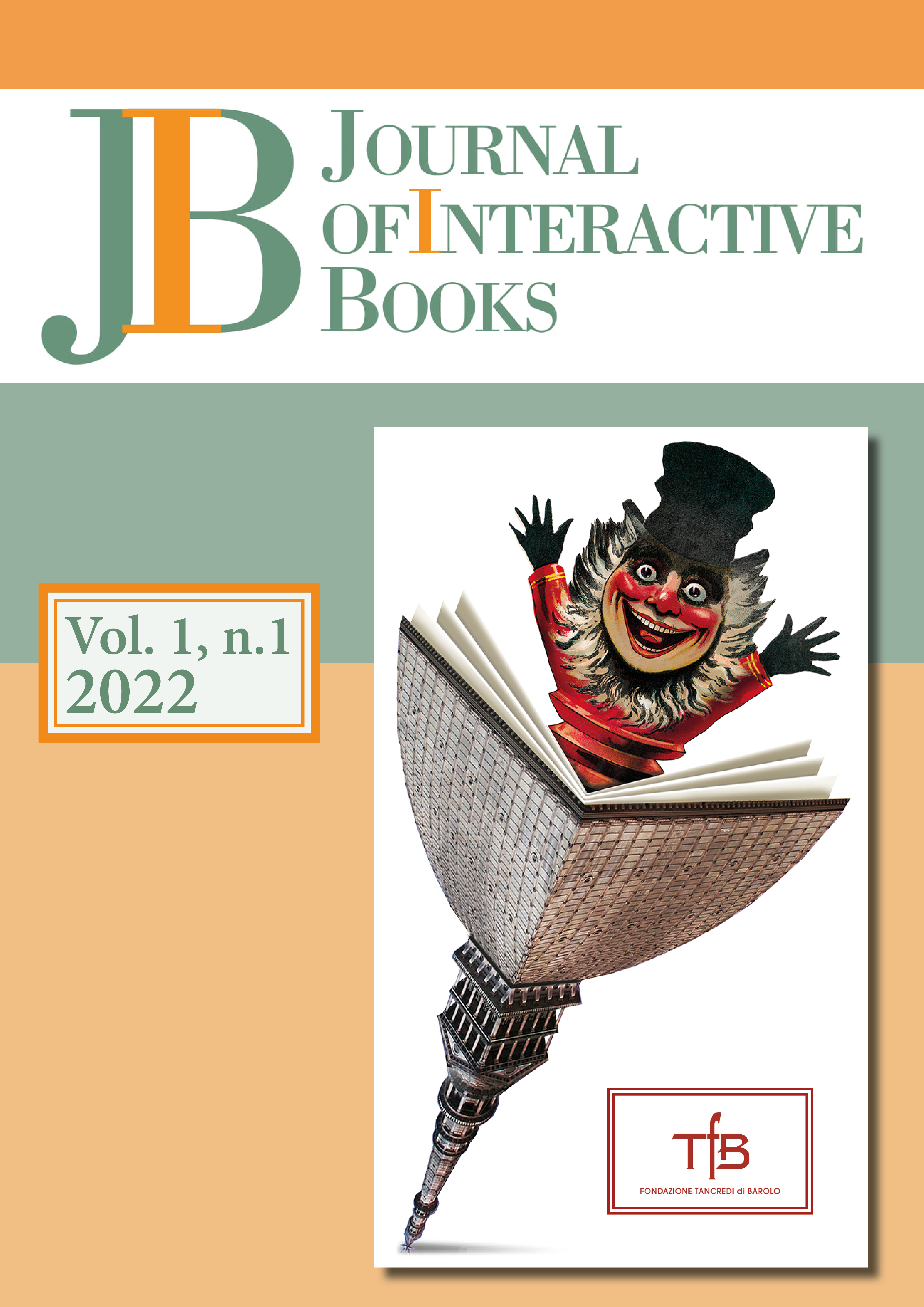 ##submission.downloads##
Licenza
TQuesto lavoro è fornito con la licenza Creative Commons Attribuzione 4.0 Internazionale.
JIB è una rivista ad accesso aperto che applica una licenza "Creative Commons - Attribuzione" (CC-BY) a tutto il materiale pubblicato.
Con la licenza CC-BY, gli autori mantengono il copyright sui loro contributi, garantendo tuttavia a chiunque la possibilità di scaricare, riusare, ristampare, modificare, distribuire e/o copiare i materiali pubblicati da JLIS.it, con la sola condizione che siano correttamente citati l'autore e il titolo della rivista. Non è necessario richiedere ulteriori autorizzazioni all'autore o alla redazione della rivista.