L' Astrologia di Ottavio Pisani: problematiche conservative su un libro animato di grandi dimensioni
Parole chiave:
Astronomia; Volvelle; Conservazione; restauro
Abstract
Astrologia by Ottavio Pisani is a scientific treatise printed in 1613. It is a rare example of a big size movable
book, provided with astronomical plates. Most of the plates consists of different overlying rotating paper
discs, useful for making astronomical calculations.
The copy belonging to the Casanatense Library in Rome has recently undergone conservation treatments
at ICPAL, giving us the opportunity to study this kind of artefact for the first time.
The main problem we focused on was reassembling all the volvellae that were detached from the volume.
To do that, it was extremely important to learn how to name and describe all the different parts of the volume
as well as to study how these artefacts were produced. In addition, the book has been compared to a
color copy owned by Galileo Museum in Florence. Furthermore, due to the big size of the book, we tried
to develop guidelines for its safe handling and use.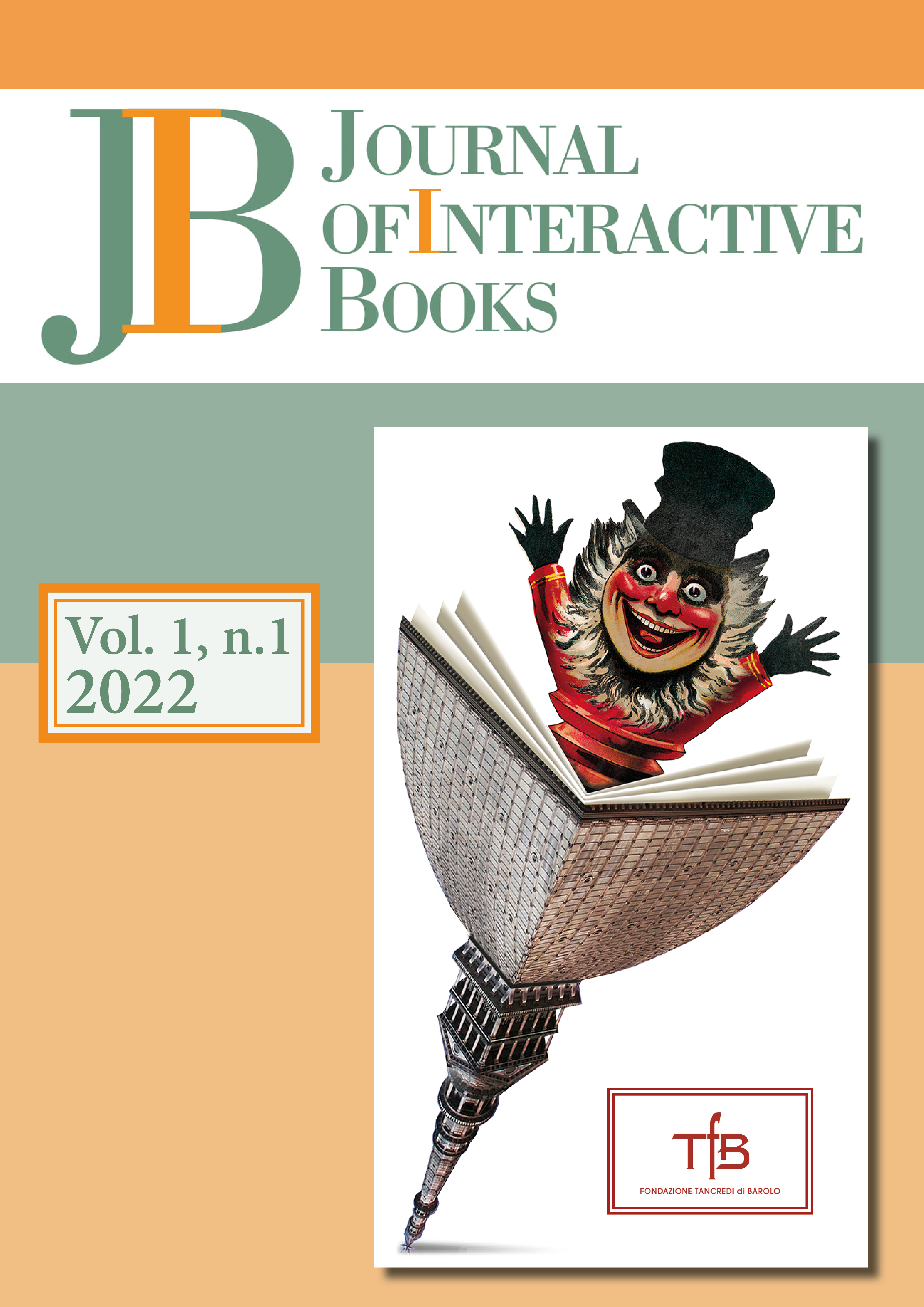 ##submission.downloads##
Licenza
TQuesto lavoro è fornito con la licenza Creative Commons Attribuzione 4.0 Internazionale.
JIB è una rivista ad accesso aperto che applica una licenza "Creative Commons - Attribuzione" (CC-BY) a tutto il materiale pubblicato.
Con la licenza CC-BY, gli autori mantengono il copyright sui loro contributi, garantendo tuttavia a chiunque la possibilità di scaricare, riusare, ristampare, modificare, distribuire e/o copiare i materiali pubblicati da JLIS.it, con la sola condizione che siano correttamente citati l'autore e il titolo della rivista. Non è necessario richiedere ulteriori autorizzazioni all'autore o alla redazione della rivista.